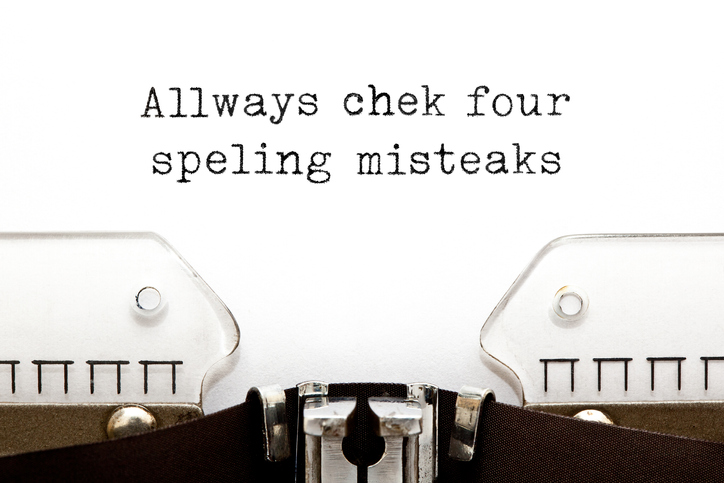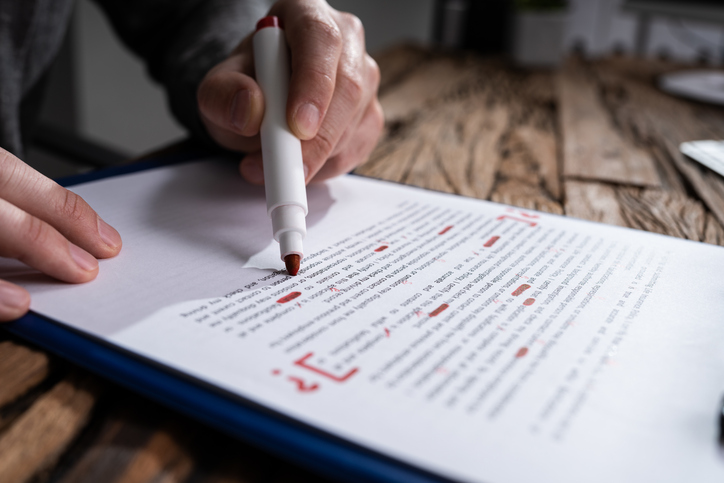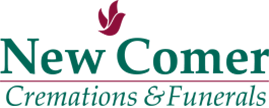 Tricky Grammar Mistakes to Avoid When Writing an Obituary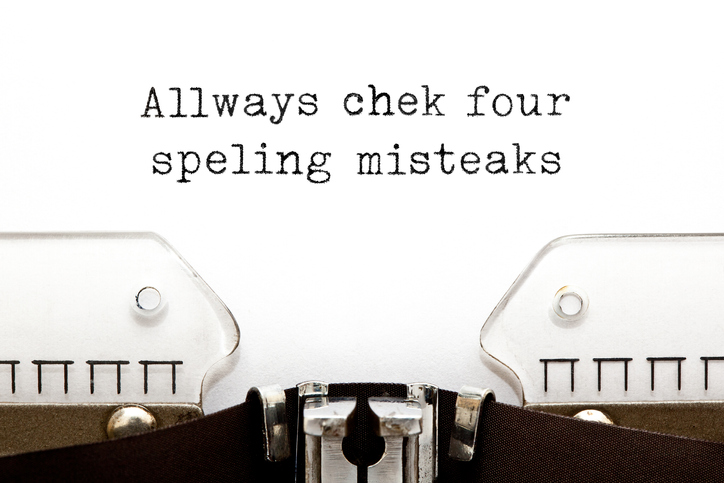 Spelling errors, grammar mistakes, punctuation misuse, and dependency on technology have all resulted in some pretty serious proofreading blunders. From the "executive bored room" to having "no regerts" - there's no shortage of spelling errors around us. We've collected two obituaries that slipped through a spell check to serve as a friendly reminder to always review your text before posting.
Now, see if you can find all the errors in the obituaries below.
Deborah "Debbie" Lynn Peterson was a carving wife, mother, grandmother, sister, and friend. She left this world suddenly on July 6, 2021, at age 56.
She was born to Craig and Donna Sanders on June 23, 1964. After graduating from high school, Debbie chased her dreams to one day open a bakery and studied abroad for culinary school. That's where she met her hairband, John Peterson. Together, they had 3 children: Brenda, Chad, and Emmy. Debbie loved cooking her family and her pets. Neighborhood children would gather around the kitchen table for after-school cookies and loved listening to Debbie's stories about her travels. Most weekends were spent as a volunteer at the local soup kitchen where she severed many community members over the years. Her famous lemon poopy rolls and chicken diapers will be missed by all.
A funeral service is scheduled for 11 am on July 9, 2021, at the church on the corner of State Street and Broadway. In luau of flowers, please donate to the downtown soup kitchen on her behalf.
___________________________________________________________
Richard "Rick" Lopez passed away on July 6, 2021 at the age of 74, in his hometown of Miami, Florida. His battle with cancer in recent years showed his courage in excepting life challenges with a smile. Despite the pain, Rick came out a hero and stayed strong until the end.
As a child, Rick proclaimed that his goal was to become a "beach bum" when he grew up. This dream was fulfilled when he opened his scuba diva rental shop. Rick also loved exorcising and spending time outdoors with his dog, Ted. You would often find the two of them kicked back on the beach, Rick with a can of Spite in his hand.
Rick will be honored in a bench-side celebration of life on July 15, 2021. Visiting hours are from 6 – 9 pm, with a short ash scampering ceremony at sunset.
The moral of this post: Remember to take the extra time to proofread your loved one's obituary to make sure you are able to capture the best parts of their life story.
Posted: March 11, 2022