Join Our Team
A funeral home plays a unique role in a community. Most people never want to need our services, but families share with us that when a loved one dies, being able to call on a professional team of caregivers to guide them through the process is invaluable.
We are a family-owned business, and we treat each family as if they were our own. Our Core Values of Excellence, Trust, Care and Growth are shared by all associates, and translate into beautiful, personal cremation and funeral services for our community.
To learn more about a career with us, stop by our LinkedIn or Facebook pages.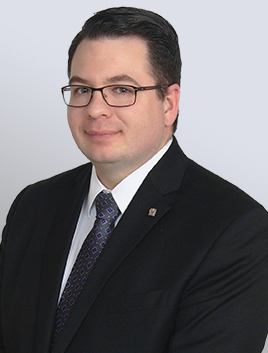 Managing Funeral Director
Scott O'Marah
Managing Funeral Director Scott O'Marah grew up in the Syracuse area and enjoys spending time with his wife Allison. He had the idea of being a funeral director at a young age and knows he made the right choice because he loves what he does and likes being able to help families through a difficult time. Scott is a member of the Central New York Funeral Director's Association and the Funeral Service Administration Advisory Board at SUNY Canton.
Find us on Facebook and Linkedin